PR
Brochure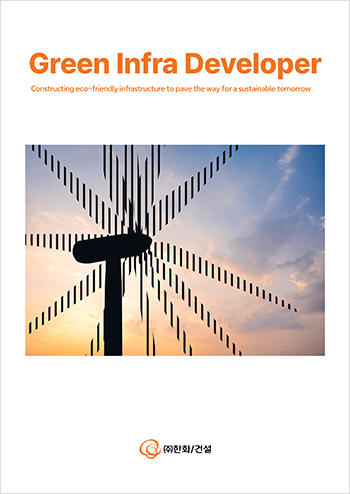 Global Infra Developer
Connecting people and the world, in harmony with nature, Through the dream of achieving a better world It grows into a construction company that the world pays attention to.
To build a new city for people Building infrastructure and building landmarks Our challenge will never stop. Without being settled in the present, with passion and challenge Exceeding one's own limits About what someone thinks is impossible Don't stop challenging That is the goal we are pursuing.
Design a bigger world.
※ If the file does not open, please install the PDF viewer.