Ethical Management
Hanwha Corporation/E&C places top priority on 'Ethical Management'
based on integrity in all of our business activities. All our employees strive to work in a transparent,
fair and rational manner in our daily operations.
We will be reborn as a leading company in ethical management
with our ethical corporate culture based on the corporate philosophy
and Hanwha people's spirit as the best value.
Honesty and
Trustworthiness

Hanwha Corporation/E&C's corporate philosophy emphasizes honesty and trustworthiness as our core principles in creating the highest values for our customers and contributing to the overall welfare of human kind. We will do our best to create a healthy corporate culture by adhering to these principles in every aspect of our business and social activities.

Respect for
people,
Conservation of
the environment

Hanwha Corporation/E&C is committed to working with respect for people and conserving the natural environment, to create a world where people and nature can live in harmony. In doing so Hanwha Corporation/E&C aspires to become a company that is admired by the global community.

Creative and
rational business
activities

Hanwha Corporation/E&C pursues a creative and rational business activity, under fair and transparent management. Through such practice, we aspire to co-exist with the different stakeholders and also become a world-class leader in business. Based on our corporate philosophy and Hanwha spirit, we will put our highest values on conducting ethical management and strive to become a leader in the area of ethical management.
Hanwha Corporation/E&C - Our Pledge
Hanwha Corporation/E&C will secure the trust of our customers by respecting them, providing them with high-quality products and services. while pursuing the highest possible level of customer satisfaction.

Hanwha Corporation/E&C will respect all laws, regulation, and social values and will compete with our competitors in a fair and transparent manner.

Hanwha Corporation/E&C will establish transparent trade practices to promote mutual growth with our partner companies, and will not take advantage of our superior position to carry out unethical or unfair practices.

Hanwha Corporation/E&C will do our utmost to increase our corporate value, protect the rights of our shareholders, and enhance the value of their investments through competent management.

Hanwha Corporation/E&C will fulfill our social responsibilities by creating jobs, fulfilling our tax obligations, and protecting the environment.

Hanwha Corporation/E&C will maintain a healthy organizational culture by recognizing the dignity of each employee based on the principles of mutual respect and trust.
Ethical Management System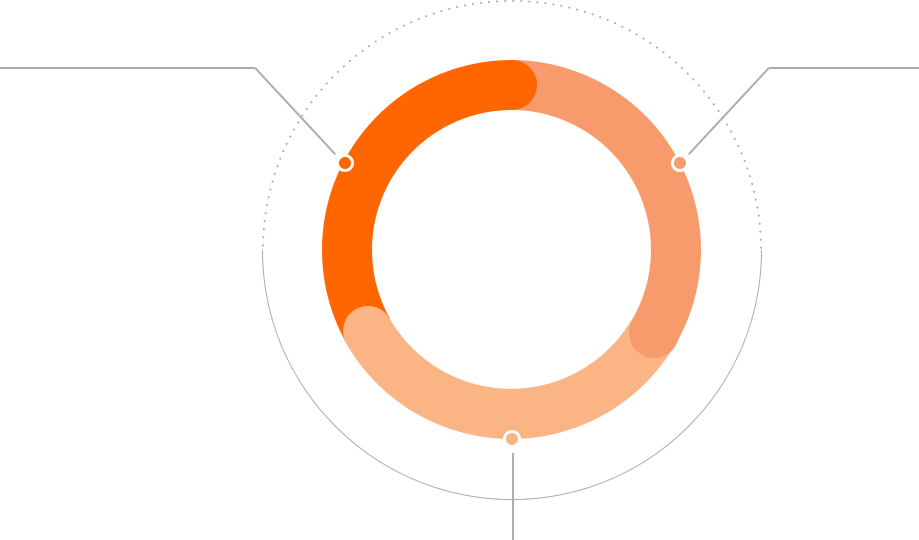 3Cs of Ethical
Management
System
Code of Ethics
Establish Code of Ethics
and Code of Conduct
Include a written statement
of specific actions to be reflected
and administered in our management
vision and other higher levels of
the corporate value systems.
Compliance Check Organization
Operate a compliance
check organization
Set up an organization and system
for implementing ethical management
- A dedicated division and senior management
- A system and process for whistle blowing
- An internal audit and evaluation system.
Consensus Building
Consensus building and education
Build a strong consensus among the
employees through systematic and regular education
on implementing ethical management.
Hanwha Corporation/E&C has declared its Charter of Business Ethics in April 2003,
in an effort to minimize any risk caused by misconduct of any employee at
Hanwha or our partner companies due to lack of ethics awareness.
A special organization has also been set up to implement ethical management,
led by systematic activities based on the ethical management implementation guidelines.